ABOUT ADOBE BOOTCAMP
Adobe Bootcamp is an all-inclusive event designed to help you advance your skills fast. The schedule was built to accommodate multi-level, back-to-back training for the Adobe application of your choice within a short time frame. The event spans the course of two weeks, however, you will only attend the classes that match your interest and training needs. Once you've soaked in all that you can from the training sessions, sit back and enjoy the sun, or mingle with peers.
WHY ATTEND?
All-inclusive event
Register for your courses and leave the rest to us! Registration for the Adobe Bootcamp includes: training fee, lodging, airfare (up to $300), meals, and access to networking events*.
Save time
At the Adobe Bootcamp, you can take your introductory, intermediate and advanced classes back-to-back, in one week or less. In comparison, in a regular classroom setting, students attend different levels of training for an application a few days at a time, over the course of several weeks.
Learn from the experts
Our Adobe Certified instructors are well known for their expertise in the platforms they teach. They have extensive experience both teaching and using the Adobe applications, and some of them are regular speakers at many of the industry's top conferences.
SCHEDULE



INSTRUCTORS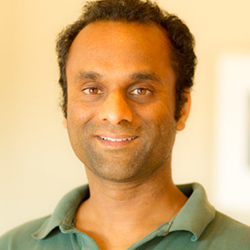 Navin Kulshreshtha
With over 10 years of industry experience and over seven years of teaching experience, Navin is ideally suited to deliver high-quality training and provide expert consulting for projects large and small. He has provided consulting and training for Boeing, F5 Networks, Costco, American University, Luminous Works and many others.
Caleb Mallery
Caleb Mallery is an Apple and Adobe Certified Instructor for Adobe Premiere Pro, Adobe Speedgrade, Final Cut Pro 7, Final Cut Pro X, Motion, Aperture and the iWork and iLife application suites.
Mira Rubin
Acclaimed instructor, writer, and speaker, Mira Rubin has been an Adobe Certified Instructor teaching Adobe applications full-time since 2000, Mira has written numerous demo scripts and tutorials for Adobe and is the author of Interactive InDesign CS5 (Focal Press) with Interactive InDesign CC (Elsevier) With ACI certifications in InDesign, Photoshop, Illustrator, Acrobat, Dreamweaver, Flash (now Adobe Animate), Muse and Captivate, Mira also does freelance graphic and web design, development and consulting.
TESTIMONIALS
"I signed up to take the Adobe Premiere Pro Boot Camp through FMC to brush up on my video editing skills for work. I knew the class was going to be intense but I had no idea that I would learn as much as I did! I feel much more confident now than ever before having taken this boot camp. I can't wait to take more boot camps through the FMC Program. I recommend them to everyone wanting to boost their skills in the video editing world."
Devon Pitts
, Former Adobe Bootcamp attendee
"The HTML 5 + CSS3 class was very thorough. The amount of material covered over the few days was impressive and the small class size aided in getting in-depth to areas of interest. I recommend FMC and would attend another class when the time is right."
Lonnie Campbell
, Former Adobe Bootcamp attendee
FAQ
Where will training take place?
If you require a travel visa to the U.S., ensure that you secure your visa prior to registration. You can start your Visa Application here. Please note that we only cover up to $300 of your flight cost. You will be responsible for the cost difference of your flight.
I want to book my own flight. Can I deduct the cost from my registration fee?
Yes. Please make sure to contact the event manager at your location of choice before registering in order to redeem your travel credit. Please note that Future Media Concepts only covers up to $300 from the total cost of your flight.
I do not require hotel and travel arrangements. Do I pay the same all-inclusive price?
Attendees that do not require hotel or travel may receive a "10% Locals Discount." Please contact the event manager before registering.
View All F.A.Q.
Location + Contact Info
General Information
Training Location
Future Media Concepts
6675 Westwood Boulevard
Suite 145
Orlando, FL 32821
Registrations contact
Accommodation & Leisure
Nearby Attractions