ABOUT ADOBE BOOTCAMP
Adobe Bootcamp is designed to help you advance your skills fast. The schedule was built to accommodate multi-level, back-to-back training for the Adobe application of your choice within a short time frame. The event spans the course of two weeks, however, you will only attend the classes that match your interest and training needs. Once you've soaked in all that you can from the training sessions, sit back and enjoy the sun, or mingle with peers.
KNOW BEFORE YOU BOOK
Location: The training will take place at our local FMC training facility located in Orlando (near SeaWorld). 
Out-of-town attendees: Students traveling 100+ miles to attend the Adobe Bootcamp will receive complimentary hotel accommodations. Please contact the Event Manager for details. 
Local attendees: All local registrants will receive a 10% discount. Please contact the Event Manager before you book your training. 
Student travel: Adobe Bootcamp students are responsible for securing their travel.
WHY ATTEND?
What's included
Register for your courses and leave the rest to us! Registration for the Adobe Bootcamp includes: training fee, all-day refreshments and daily meals, and access to networking events.
Save time
At the Adobe Bootcamp, you can take your introductory, intermediate and advanced classes back-to-back, in one week or less. In comparison, in a regular classroom setting, students attend different levels of training for an application a few days at a time, over the course of several weeks.
Learn from the experts
Our Adobe Certified instructors are well known for their expertise in the platforms they teach. They have extensive experience both teaching and using the Adobe applications, and some of them are regular speakers at many of the industry's top conferences.
SCHEDULE
3 days: $1,695
Nov 5-7 

3 days: $1,695
Nov 5-7 
3 days: $1,695
Nov 5-7
2 days: $1,395
Nov 8-9 

2 days: $1,395
Nov 8-9 
2 days: $1,395
Nov 8-9 
2 days: $1,395
Nov 10-11 
2 days: $1,395
Nov 10-11 
2 days: $1,395
Nov 10-11 
CLOSED
3 days: $1,695
Nov 12-14 
3 days: $1,695
Nov 12-14 
2 days: $1,395
Nov 15-16 
2 days: $1,395
Nov 15-16 
2 days: $1,395
Nov 17-18 
INSTRUCTORS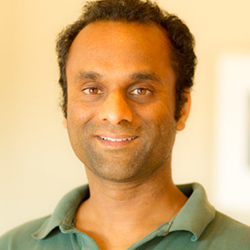 Navin Kulshreshtha
With over 10 years of industry experience and over seven years of teaching experience, Navin is ideally suited to deliver high-quality training and provide expert consulting for projects large and small. He has provided consulting and training for Boeing, F5 Networks, Costco, American University, Luminous Works and many others.
Caleb Mallery
Caleb Mallery is a Director/Editor from Los Angeles California. He has become widely known for his striking imagery and intense visual content. His passion is finding fresh, creative ways to tell stories and push characters to their limits. His videos hold over 70 million views collectively and have been featured on SPIN, MTV, Fused, Rolling Stone and more. He is a certified instructor for Adobe Premiere Pro, After Effects, Final Cut Pro and Motion.
Sylus Green
Founder of MyT Training
A Certified Adobe and Apple Trainer, Green has used his knowledge and love for technology to build MyT Training into a premiere training outlet for Government, Educational and News Corporations. My Training's clients include the White House Communications Agency, Disney, United States Army, The University of Iowa, Lake Wales School District, and the Chicago Public Schools to name a few. Driven by a desire to make technology accessible to younger students, Green developed IT Kid Academy for the Lake Wales School District, and Co-Founded Code Kid Academy where he has taught students as young as 7 years old the language of code.
Karl Hill
Karl is an experienced Adobe Certified Trainer, technical writer, publisher, and consultant with Adobe Systems. He is an author and developer for Adobe After Effects, Premiere, and Illustrator ACE exams. Throughout his extensive career, he has provided training for a variety of clients including corporate, small business and individuals. Karl is certified to teach a long list of Adobe applications, including: Photoshop, InDesign, Acrobat, Captivate, After Effects, Audition, Premiere Pro, and more. Karl was also an Apple Consultant Network expert for 3 Years, specializing in Apple Final Cut Pro non-linear video editing, and he is a professional musician featured on recordings and live radio and TV performances with Ginger Baker.
TESTIMONIALS
"I signed up to take the Adobe Premiere Pro Boot Camp through FMC to brush up on my video editing skills for work. I knew the class was going to be intense but I had no idea that I would learn as much as I did! I feel much more confident now than ever before having taken this boot camp. I can't wait to take more boot camps through the FMC Program. I recommend them to everyone wanting to boost their skills in the video editing world."
Devon Pitts
, Former Adobe Bootcamp attendee
"The HTML 5 + CSS3 class was very thorough. The amount of material covered over the few days was impressive and the small class size aided in getting in-depth to areas of interest. I recommend FMC and would attend another class when the time is right."
Lonnie Campbell
, Former Adobe Bootcamp attendee
FAQ
Where will training take place?
If you require a travel visa to the U.S., ensure that you secure your visa prior to registration. Please note that we will cover lodging. You will be responsible for the cost of your flight.
I do not require hotel and travel arrangements. Do I pay the same price?
Attendees that do not require hotel may receive a "10% Locals Discount." Please contact the event manager before registering.
View All F.A.Q.
Location + Contact Info
General Information
Training Location
Future Media Concepts
6675 Westwood Boulevard
Suite 145
Orlando, FL 32821
Registrations contact
Accommodation & Leisure
Nearby Attractions